Join us Mar 21 with our first panel discussion. At our March professional development luncheon, we'll host Brookdale Senior Living's corporate communications team for live discussion and Q&A.
It Takes a Team: PR & Crisis Communications in the Corporate Environment
Protecting and enhancing the reputation of a corporation these days requires more skills and perspectives than any one person can possess. It takes a team with complementary skills and experiences to protect a brand through large and small crises, to shape perceptions about an industry and a company, and to build engagement and trust with all stakeholders. But coming together as a well-rounded, highly experienced, and temperamentally compatible team doesn't happen overnight.  Come hear from the PR team at Brookdale, America's largest senior living company, about their journey this past year. This panel discussion will provide helpful guidance to all communications professionals whether they are a PR department of one or ten.
Moderation will be lead by: Julie K. Davis, APR, Vice President of Communications
Julie joined Brookdale in March 2013, and leads the Communications team that handles Associate Communications, Public Relations and Crisis Communications. The team supports Brookdale's reputation internally and externally, sharing positive stories and mitigating the negative. Julie has over 25 years of professional experience. Prior to Brookdale, she headed up Corporate Communications for Cracker Barrel Old Country Store.
Panel Includes:
Dianna Gee, Director of Public Relations
Dianna joined Brookdale in September 2017 as  the Director of Public Relations, leading external efforts to  promote and protect the reputation of the company. Dianna has over 25 years of working with or for the media, first as a broadcast journalist followed by spokesperson duties for the Federal Emergency Management Agency (FEMA) and Walmart Corporate Communications.  Her crisis communication experience from FEMA included serving as a field spokesperson on various disasters, from hurricanes, floods and tornadoes to wildfires and ice storms.
Dana Schroering, Senior Public Relations Specialist
Dana joined the Brookdale Public Relations team in
 March 2016. Since then she has lead PR efforts that showcase the lives of some amazing older adults. Her milestones include producing the first-ever Brookdale Celebrates Aging Film Festival and successfully leading two PR campaigns that highlight Brookdale's dedication to Alzheimer's and dementia care. A passionate multi-media producer, she drives the team's content strategy, manages the online newsroom, promotes Brookdale's thought leaders and responds to media relations requests. Before working in the senior living industry, Dana led marketing strategy for the local nonprofit Nashville CARES, an HIV/AIDS service organization.
Heather Hunter, Senior Public Relations Specialist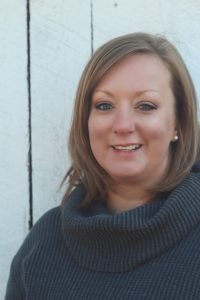 Heather joined the Brookdale Public Relations team in  September of 2016 as a protector and enhancer of the brand. She leads crisis communications including responding to reporters, writing, reviewing, and approving talking points, and oversees support to community-based and corporate associates.  Heather also guides the local leadership at the 1,031 communities on finding and shaping stories of the amazing older adults and associates living and working at Brookdale communities. Before coming to Nashville and to the senior living industry, Heather led marketing and communications for a nonprofit in Branson, Missouri.
James Hauge, Public Relations Specialist
James joined Brookdale in February 2012 and has over
 four years of professional communications experience. As a member of Brookdale's public relations team, he manages media monitoring and provides analysis of press coverage about the company. His other functions include developing hyper-local news stories, content creation for public relations campaigns, and promoting Brookdale's partnership with Wish of a Lifetime, a non-profit organization dedicated to fulfilling the wishes of Brookdale residents and seniors across the country.
*The event was rescheduled due to extreme weather Jan. 17. Watch for Registration opening soon.
by